The School TALEA Officina Tessile speaks

Name and address
Name: TALEA Officina Tessile
Address: Via A. Tombesi 15 – 47814 Bellaria-Igea Marina (RN)
tel. +39 0541 345333 – +39 337 880702 (Paola)
+39 0541 697865 – +39 347 4408381 (Cristina)
When and how was the School born?
Talea is a laboratory dedicated to textile creativity. The school was born in January 2008 and since then it is managed by two of us: Cristina and Paola.
How many members do you have now?
We currently have about 30 students, divided into groups.
Which techniques are you focused on?
We deal with different lace techniques – both bobbin and needle – and embroidery: from the simpliest kinds such as drawn-thread work to the more sophisticated ones as needle painting, reticello, classic raised stitches, Ars Canusina, tulle embroidery and sfilato siciliano, but also tatting lace and macrame. Expecially Paola spends a lot of time studying new classic and modern techniques.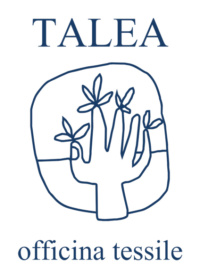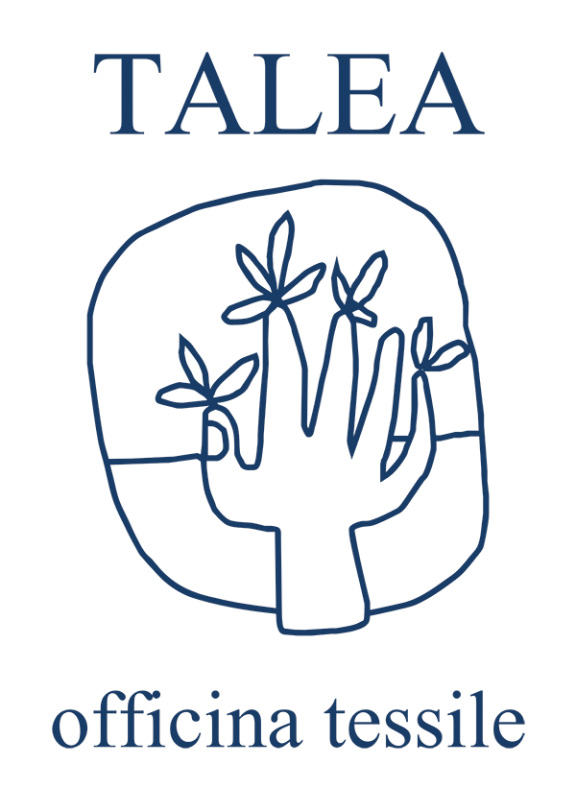 What is your mission?
Our logo represents a hand with sprouts. Our primary ambition is to be a regenerated plant – which is also ancient – giving life to new buds. We aim for conciliating tradition to innovation.
Do you give classes and workshops?
Yes, we do in Rimini, Bellaria and Riccione; both intensive and annual ones (from the beginning of September to late Spring).
Who are your students?
We have different types of students. We also had some male ones, but most of all they are female, some of them pretty young and some other older, retired or seasonal workers.
How is your relationship with the local context?
Our relationship with the local context is getting stronger and stronger. We have organized important exhibitions in Rimini, Riccione and Bellaria but we have also worked on more complex events such as laboratories and speaches with a certain local resonance.
Are you working on new projects for the next few months?
Yes we are, expecially intensive classes in collaboration with other schools, associations and laboratories.
We are going to participating to fairs and… we are working on a new book!
How can we follow you?
On our Facebook page: TALEA Officina Tessile
These are our books:

Can we see some pictures of your works?